Yevgeni Svechnikov Profile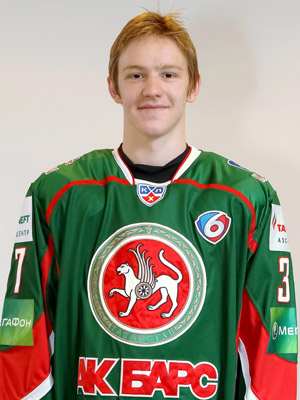 Yevgeni Svechnikov
Ht/Wt:
6' 1"/180 lbs
Position:
LW
Team:
Cape Breton (QMJHL)
Yevgeni Svechnikov's Player Profile
Curtis Joe of EliteProspects
: Incredibly skilled offensive winger. Has a remarkably accurate shot to go along with some magic hands. Could be better defensively, but his game is based around his acute sense of what is happening on the ice in the offensive zone. All-in-all, a deadly player who possesses good size, elite-level skill, and smooth skating.
Bill Placzek of DraftSite.com:
"Big bodied Russian import who hands and feet can at times make him a dominant player in games. Has a good shot and feet. Possesses a big frame that has room for more weight. A member of his homelandís team roster for the World Junior Under-20 at Christmas 2014."
Yevgeni Svechnikov Videos
Evgeny Svechnikov 2015 NHL Draft Prospect
Evgeny Svechnikov Hat Trick vs Saint John
Evgeny Svechnikov - Shift By Shift
Evgeny Svechnikov One Timer Goal vs Halifax
Click here to return