Paul Bittner Profile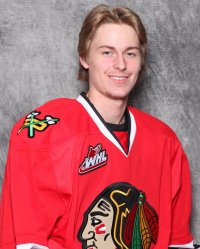 Paul Bittner
Ht/Wt:
6' 4"/201 lbs
Position:
LW
Team:
Portland (WHL)
Paul Bittner's Player Profile
Bill Placzek of DraftSite.com:
"Lanky winger with plenty of potential. Was named to the USA Developmental team playing in the Ivan Hlinka Tournament. Emerging Western League winger with great size, strength and solid skills. Displays prototypical size, along with toughness and a strong shot. Displays a wide skating base with powerful stride that will give the opposition fits as adds even more muscle. Projects as a power forward excellent feet for a big man. A strong skater with a powerful stride making him difficult to check. He effectively creates space and read the set-ups well from the neutral in. Keeps his feet going on the wall and corners. Plays on the special teams effectively. Possesses tremendous smarts, vision, mobility, maturity, and over-all skill set that may apart from much of the class as time goes on.Has good awareness and hockey smarts and excellent vision, a long reach that combined with his above average hands project as a formidable pro."
Paul Bittner Videos
Paul Bittner Overtime Goal vs Kelowna
Paul Bittner 2 Goals vs Swift Current
NHL prospect Paul Bittner talks WHL Prospect Combines
Turner Ottenbreit vs Paul Bittner
Click here to return