Lawson Crouse Profile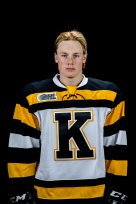 Lawson Crouse
Ht/Wt:
6' 3"/200 lbs
Position:
LW
Team:
Kingston (OHL)
Lawson Crouse's Player Profile
Dan Marr - Director of NHL CS:
"He's a big-bodied guy, protects the puck and is solid on his skates. He can see the ice and barrels through everyone. He's got good hands to go along with that big body."
Adam Kimelman of NHL.com (Apr.20th):
"Any team could use a player with this kind of size (6-4, 215 pounds) and skill set. He protects the puck well and is strong on his skates. Fearless and has the size to skate through anything that gets in his path, he showed versatility by playing a fourth-line energy role for Canada at the 2015 WJC."
Mike Morreale of NHL.com (Apr.20th):
"A 6-foot-4, 215-pound power forward who is engaged physically each time he steps on the ice, he led the Frontenacs with 29 goals, two shorthanded goals and 51 points in 56 games. Some scouts have compared his style of play to Hockey Hall of Fame member Cam Neely and Eric Lindros."
Peter Harling (Mar. 30th):
Lawson Crouse is the premier power forward available in the 2015 NHL draft. He had a breakout performance with Team Canada at the World Junior Championships playing on a line with Nick Paul and Frederik Gauthier mainly. The line was dominant in possession of the puck and on the forecheck, while providing the best defensive option for Canada and contributing offense as well.
Crouse is a big physical forward who hits with aplomb and is quick to drop the gloves when called upon or in defence of a teammate. His work along the boards is formidable and he provides a strong net presence. Focus this year under Coach Paul McFarland has been defense first, but Crouse has plenty of offensive ability as seen since being united with Sam Bennett at the end of the season.
Crouse is strong on his skates with excellent balance and mobility for a big man with breakaway speed. Has decent hands, but is better suited at going through players as opposed to around them. Uses his size well in the corners and is adept at using one hand on the stick to control the puck while using his free arm to fend off opponents. Crouse has a hard shot which he can release very quickly. He is dangerous shooting off the rush and on one timers. With his size, skating ability and offense he is a sure fire NHL power forward in the mold of Rick Nash.
Profile from: Peter Harling - Mar. 30th
Curtis Joe of EliteProspects
: A big-bodied power winger with the ability to physically dominate, making him a prominent forechecking presence every night. Possesses good hands that can be used to make crisp passes or to let loose accurate, NHL-level shots; paired with his strength and skating ability, his skill set allows him to contribute offensively, as well as create space for teammates.
Lawson Crouse Videos
Lawson Crouse #67 | Kingston Frontenacs Highlights
Lawson Crouse - 2015 IIHF WJC Highlights
Crouse Hat Trick
Lawson Crouse Scores From his knees vs Oshawa (10/26/14)
Click here to return